Give COSMOSS - The gift of Wellness
Embrace the perfect synergy of Beauty and Wellbeing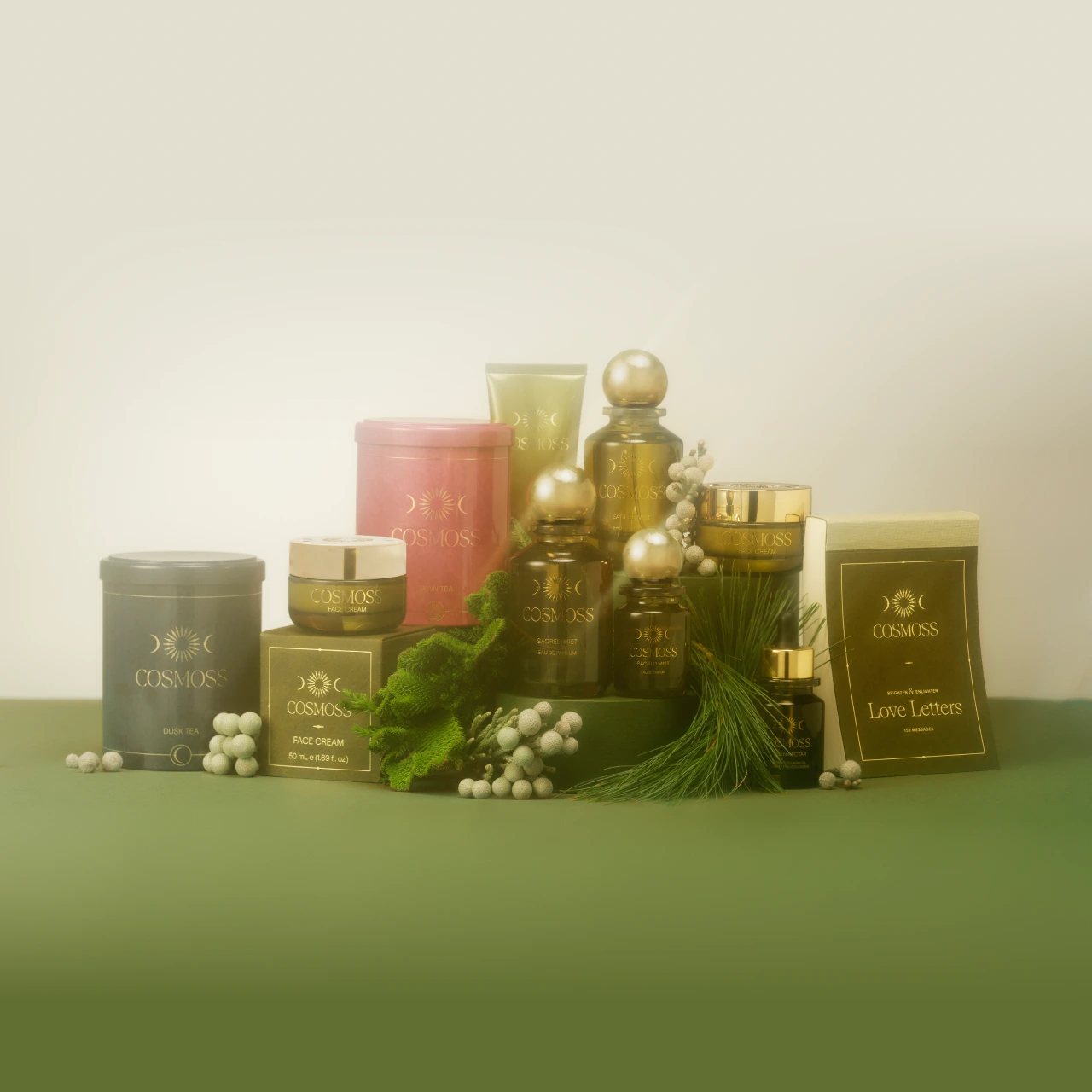 Give COSMOSS - The gift of Wellness
Embrace the perfect synergy of Beauty and Wellbeing
Testimonials
COSMOSS is very true to Kate and her journey.
ROSEMARY FERGUSON
FINANCIAL TIMES
Balance and Rejuvenation but make it Kate Moss.
GEORGE DRIVER, SENIOR BEAUTY EDITOR
ELLE
Challenges the notion that wellbeing and hedonism can't coexist.
KATY YOUNG, GROUP LUXURY BEAUTY DIRECTOR
BAZAAR UK
STEP INTO KATE'S COSMOSS 
WELLBEING FOR SOUL AND SENSES
Reset your Daily Rituals
Find Wellbeing, Balance and Calm with COSMOSS. Mindful mixes to rejuvenate body and soul.
EXPLORE KATE'S COSMOSS
Inspiring the COSMOSS 
of Kate Moss
Step into Kate's World, escape the everyday and explore her COSMOSS. Discover how her English garden experiences and personal journey inspired the brand. From Aura Mist to Wellness, astrology to wildflowers, visit Kate's Corner for more…
INSPIRED BY NATURE TO NURTURE YOUR SOUL
The Power of Nature
Consciously crafted formulas are carefully designed to work with skin, to support regeneration and protection. Luxury Vegan skincare, COSMOSS is mindful beauty working with a natural approach that, just like nature, prioritises long-term wellness over short-term promises.
MINDFUL BEAUTY INSPIRED BY NATURE
Luxury Vegan Rituals
The importance of protecting and respecting the environment is deeply ingrained in COSMOSS. Creating the best in natural and vegan-friendly skincare and wellness products, every effort has been made to ensure a minimal impact to the environment. All products are cruelty-free and not tested on animals.
COSMOSS Rituals
COSMOSS Dawn Ritual
The Morning Essentials
COSMOSS Day Ritual
The Mood-lifting Wellness Duo
COSMOSS Dusk Ritual
The Relaxing and Restorative Ritual
for Body and Soul
COSMOSS Gift Set for Balance